Professional Chauffeurs for A Safe and Reliable Ride
The Ultimate Luxury Experience
In today's fast-paced world, convenience and efficiency are key factors when it comes to transportation. Whether you're a busy executive, a special event coordinator, or simply someone looking for a touch of luxury, private transportation offers the ideal solution. At City Limousine Service, we understand the importance of providing seamless and comfortable private transportation services to our clients. Get into the various benefits and advantages of private transportation for different occasions and discuss why City Limousine Service Houston, TX is the go-to choice for an unparalleled experience.
The Convenience of Private Transportation
Private transportation offers a level of convenience that is unmatched by other modes of transportation. With private transportation services, you can enjoy door-to-door pick-up and drop-off, eliminating the hassles of finding parking spaces or waiting for public transportation. City Limousine Service ensures that your journey is tailored to your schedule, allowing you to make the most of your time and stay on top of your commitments.
Private transportation embodies luxury and sophistication. When you choose City Limousine Service, you can expect nothing less than the utmost comfort and elegance. Our fleet of top-of-the-line vehicles, equipped with plush leather seating, climate control, and premium entertainment systems, ensures that you travel in style. Our professional and impeccably dressed chauffeurs guarantee a smooth ride, making your journey a memorable experience from start to finish. Private transportation is not limited to the daily commute. It also offers a range of options to enhance any special event. Whether you're attending a wedding, a prom, or a corporate gala, City Limousine Service caters to your specific needs. Our fleet includes a variety of vehicles, from sleek sedans to spacious limousines, accommodating different group sizes and preferences. By choosing private transportation for your special event, you can make a grand entrance and enjoy a carefree journey, leaving you to focus on the event's festivities.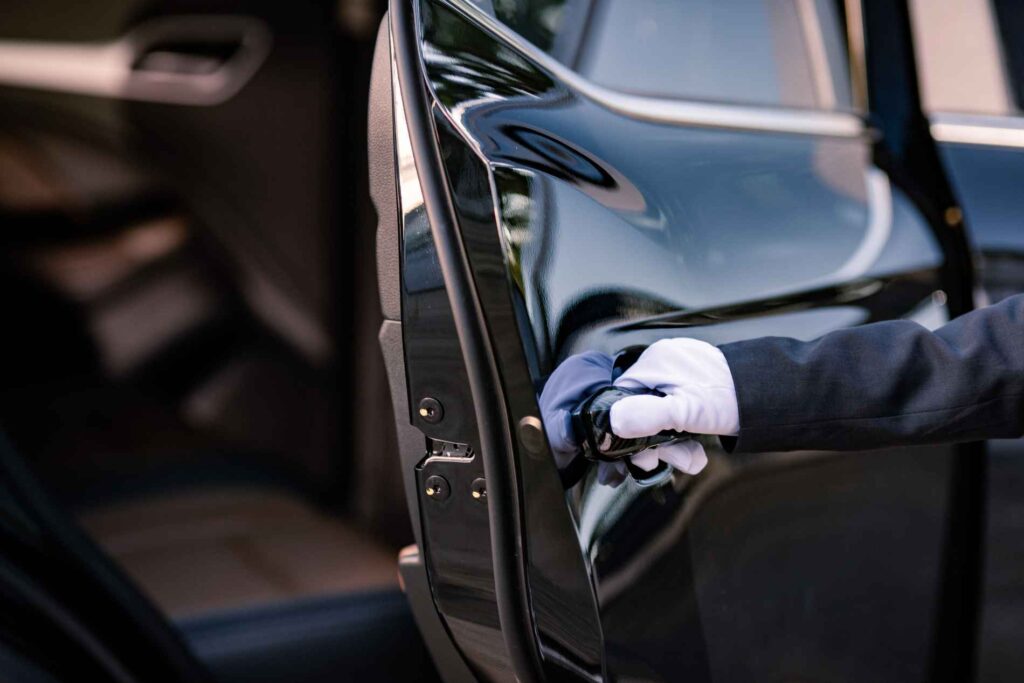 Superior Safety and Reliability
Safety and reliability are paramount when it comes to transportation. At City Limousine Service, we prioritize the safety of our clients by ensuring that our vehicles undergo regular maintenance and inspections. Our chauffeurs are highly trained and experienced, delivering a secure and reliable journey every time. You can rely on our services to get you to your destination safely and on time, without any concerns about parking or road conditions.
The beauty of private transportation lies in its customization and personalization options. City Limousine Service understands that each client has unique preferences and requirements. We offer a range of amenities, such as Wi-Fi, refreshments, and privacy dividers, allowing you to tailor your experience to suit your needs. Whether you need a quiet space to work or a celebratory atmosphere with friends, our services can be customized to reflect your desired ambiance.
private transportation with City Limousine Service offers convenience, luxury
In conclusion, private transportation with City Limousine Service offers convenience, luxury, versatility, safety, and customization. Whether you need transportation for a business trip, a special event, or simply want to experience the ultimate luxury ride, City Limousine Service is ready to cater to your needs. Our commitment to excellence ensures that your journey is nothing short of extraordinary. So why settle for anything less? Choose City Limousine Service for a private transportation experience that exceeds your expectations.
Our chauffeurs are known for their exceptional friendliness and have an in-depth understanding of traffic patterns around major airports
© 2023 My City Limousine, All rights reserved